EXPERTS IN DELIVERING LEADING
COMMERCIAL CONCRETE FOUNDATIONS
Commercial projects reflect your name in the community for decades after the shovels are gone. Dircks works to make you look good. As experienced commercial foundation contractors and the first boots on the ground, we set the tone, and the pace, for exceptional quality and dynamic efficiency.
- HOW DIRCKS DOES COMMERCIAL -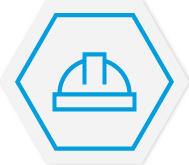 RELIABLE
Your commercial project demands safety and timeliness. As commercial foundation contractors, Dircks balances the speed you need with the zero-incident final product that you expect from subs.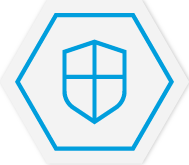 COMMITTED
We do whatever it takes, no matter what. We are champions of precision and discipline.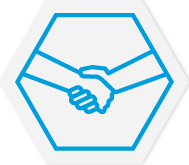 COLLABORATIVE
Successful collaboration means increased efficiency and maximized profits. Dircks gets it done with a passion for teamwork.
HIGH QUALITY AND
On Budget
Quality and cost-efficiency don't have to be incompatible outcomes. When you work with Dircks Concrete, your commercial concrete project is different from the ground up because we understand that you want it both ways. Dircks' unique process delivers first-class quality for your customer and profitability for you.
Trustworthy And
Transparent
We are committed to you and to making your commercial concrete foundation project look good no matter what. At Dircks concrete, integrity matters. It's your commercial project and your commercial concrete foundation; you need to know exactly what we're doing and how we're doing it. No cutting corners. Ever.

ABOUT US
After years of pouring concrete foundation on large construction sites, we understand the everyday pressures that come with being a construction manager or general contractor. At every foundation jobsite, we strive to make your job less stressful and easier to manage by streamlining the entire process.
LEARN MORE

WHY DIRCKS
Dustin Dircks began his career working for someone else. He worked for companies that were overbooking jobs, using unskilled labor, and compromising quality and safety to get jobs done as quickly and cheaply as possible. Dustin started Dircks Concrete so he could do things differently, with integrity and honesty.
LEARN MORE
WANT TO
WORK WITH US?
No matter where in the nation your next project takes you, we have the ability and manpower to meet you there. Find out what's possible for your next jobsite.
OUR FOUNDATION
SAFETY
Your project demands safety from everyone who touches your site. Our entire team is MSHA certified, and all of our team leaders carry the OSHA 30 certification. Also, our staff is CPR, and first-aid certified, offering you peace of mind when it comes to jobsite safety for your entire crew.
LEARN MORE
CAPABILITIES
For success and predictability, experience matters. Our concrete foundation knowledge comes from vast experience on some of the largest and fastest moving projects in the country. We'll finish your project on time and on budget while delivering you maximum quality.
LEARN MORE