CONCRETE STABILITY
When it comes to the transload industry, you need a concrete contractor you can trust to get the job done without any errors or inconsistencies. To maintain the integrity and quality of your project, and any project we take on, we have a set of quality management systems in place to ensure your job is completed with ultimate care and accuracy. By creating a structurally sound and superior foundation, you can rest easy knowing that your crew, and project, are safe.
Your project is unique, and you need innovative subcontractors that are able to adapt and deliver a one-of-a-kind end product without skipping a beat, slowing down, or making mistakes along the way. We're flexible, and have an unprecedented ability to fully understand your vision and goals, and deliver a comprehensive plan to achieve it. Beyond the blueprint, we'll get your job done right, anywhere in the nation, without cutting corners or wasting time.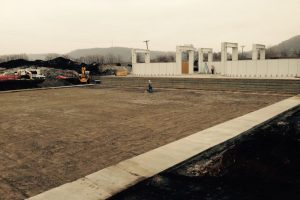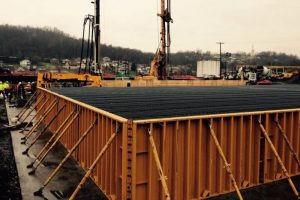 Lapses in safety or onsite accidents can cost you valuable time and money, and can be especially detrimental in the transload industry. Our entire team is MSHA certified, and all of our team leaders carry the OSHA 30 certification. Additionally, our staff is CPR, and first-aid certified, and is nimble, efficient, and adaptable. You can find us on jobsites hosting regular JSA's and Toolbox Talks in order to identify and mitigate potential risks in partnership with all subcontractors and their teams.