Raise the Standard of
Safety & Speed
Oil and gas sites call for complex engineering and rapid accuracy. Massive volume capabilities are absolutely required of all subs. At Dircks, we have experience with huge industrial concrete foundations set against absurd timelines. Let's talk.
- HOW DIRCKS DOES OIL & GAS -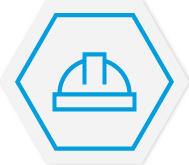 SAFE
We go above and beyond the standard of safety. We owe it to our employees, we owe it to the industrial concrete project and we owe it to you. Every task. Every day. Period. Dircks has your back.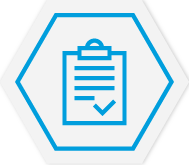 DOCUMENTED
We're hyper-detailed and we don't expect you to take our word for it. We keep thorough documentation of compliance and procedural accuracy. Quality and compliance are the recipe for every pour.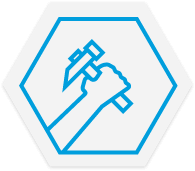 DRIVEN
We're obsessed with deadlines and do whatever it takes to drive your industrial concrete project forward. You need rapid procurement and high-volume outputs from every single sub - we got you.
DOCUMENTED AND
Dependable
Some subs just tolerate safety requirements. Here at Dircks, we live, breathe, and eat it for breakfast with a side of scrambled eggs. We've made enormous investments in safety and we document every inch of it. It's who we are.
HIGH VOLUME AND
High Speed
Industrial concrete projects take you all over the nation. The stakes are high and the deadlines are razor thin. We've built relationships all over the country and know how to rapidly get the manpower, equipment, and raw materials you need in place.

ABOUT US
After years of pouring concrete on large construction sites, we understand the everyday pressures that come with being a construction manager or general contractor. At every foundation jobsite, we strive to make your job less stressful and easier to manage by streamlining the entire process.
LEARN MORE

WHY DIRCKS
Dustin Dircks has been pouring precision and quality for decades. He's a committed partner to fast paced and demanding projects all over the nation, from the midwest to the Permian basin. When your job site requires perfection alongside streamlined efficiency, Dircks has your back.
LEARN MORE
WANT TO
WORK WITH US?
No matter where in the nation your next project takes you, we have the ability and manpower to meet you there. Find out what's possible for your next jobsite.
OUR FOUNDATION
SAFETY
Your project demands proof of safety from everyone who touches your site. Our entire team is MSHA certified, and all of our team leaders carry the OSHA 30 certification. Also, our staff is CPR, and first-aid certified, offering you peace of mind when it comes to jobsite safety for your entire crew. Don't listen to us TALK safety, watch us DO it.
LEARN MORE
CAPABILITIES
For success and predictability, experience matters. And Dircks has the know-how. Our concrete knowledge comes from vast experience on some of the largest and fastest moving projects in the country. We'll finish your project on time and on budget while delivering you maximum quality. It's just what we do.
LEARN MORE