A Foundation Of Unmatched
Compliance & Safety
Electrical sites require total compliance and tight processes that leave zero room for errors in safety or judgment. We are driven by perfection and passionate about precision. When you need a partner in process control, you need Dircks (signatory with IBEW).
- HOW DIRCKS DOES ELECTRICAL -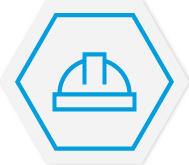 SAFE
Mistakes are unacceptable. At Dircks, safety is the way we work. Every employee. Every task. Period. When it comes to high-stakes, life-threatening job sites, we're the no-nonsense sub your loved ones will thank you for.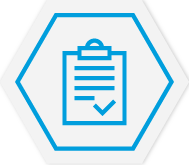 COMPLIANT
Whether working on energized or non-energized sites, Dircks never cuts corners. We are compliant, controlled, and consistent and we deliver exactly what is promised. Exactly what is required.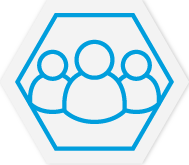 SYNERGETIC
When power is on the line, it takes teamwork to produce strict quality on a strict deadline. With Dircks, communication and collaboration power successful sites.
CAREFUL AND
Committed
We're proactive by design and we're masters of efficient compliance. Electrical sites are dangerous and require subs that are meticulous but push forward with dependability. Dircks delivers exactly according to plan and has your back no matter what.
QUALITY AND
Efficient Workmanship
Your project effects countless end users who depend on you to bring a dependable finished product. Concrete is a craft and we take tremendous pride in perfection. When the pieces are in place and the power goes on, we're proud of the product we deliver together.

ABOUT US
After years of pouring concrete on large construction sites, we understand the everyday pressures that come with being a construction manager or general contractor. At every foundation jobsite, we strive to make your job less stressful and easier to manage by streamlining the entire process.
LEARN MORE

WHY DIRCKS
Dustin Dircks has been pouring precision and quality for decades. He's a committed partner to fast paced and demanding projects all over the nation. When your job site requires perfection alongside streamlined efficiency, Dircks has your back.
LEARN MORE
WANT TO
WORK WITH US?
No matter where in the nation your next project takes you, we have the ability and manpower to meet you there. Find out what's possible for your next jobsite.
OUR FOUNDATION
SAFETY
Your project demands proof of safety from everyone who touches your site. Our entire team is MSHA certified, and all of our team leaders carry the OSHA 30 certification. Also, our staff is CPR, and first-aid certified, offering you peace of mind when it comes to jobsite safety for your entire crew. Don't listen to us TALK safety, watch us DO it.
LEARN MORE
CAPABILITIES
For success and predictability, experience matters. Our concrete knowledge comes from vast experience on some of the largest and fastest moving projects in the country. We'll finish your project on time and on budget while delivering you maximum quality.
LEARN MORE