The Foundation For
FRAC SAND
Delays on the jobsite can compromise the overall success of your business. Speed up the process and gain valuable market share with Dircks. With maximum speed, flexibility, and accuracy, your job is done right and done fast, without the stress that comes with a jobsite that's over-budget and running behind.
- THE DIRCKS DIFFERENCE -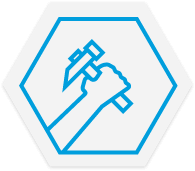 MANPOWER
Our crew consists of experienced, highly skilled, MSHA and OSHA 30-certified workers, ready to meet you wherever your next jobsite takes you.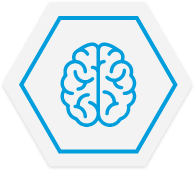 KNOWLEDGE
With knowledge that only comes with years of on-field experience, your project will be completed with unmatched precision and accuracy.
COMMUNICATION
Communication is at the center of everything we do. We help ensure everyone is on the same page to avoid confusion and costly mistakes.
Connected And
Knowledgeable
We have the industry knowledge and connections to coordinate rapid resource acquisition for your entire jobsite, and the manpower to complete the job with accuracy and ease. With our unique three-step process, your project will be done better and faster so you can get to market sooner.
Exceptional Quality And
Precision
Speed without precision often leads to costly and time-consuming rework. With unmatched skill and attention to detail, we'll get the job done right the first time. Your project will remain on schedule, and avoid unnecessary spending caused by mistakes.

MINING
Mining projects require rapid turnaround without mistakes, or the profitability of your business can suffer. Because we're on your jobsite first, we work to finish the concrete ahead of schedule, gaining ground and setting the bar for all of your other subcontractors. We don't let quality slip though. With unique processes in place, we're able to expedite the entire process while maintaining the integrity and quality of the foundation.
LEARN MORE

TRANSLOAD
The concrete for your transload project has to stand strong, or the results could be disastrous. Ensure the crew on your construction site is safe with a foundation that's structurally sound and made without mistakes. After working with us you'll have a robust foundation, but that doesn't mean our process slows down. We work with agility and precision to lay the groundwork for a safe, successful, and swift project outcome.
LEARN MORE
WANT TO
WORK WITH US?
No matter where in the nation your next project takes you, we have the ability and manpower to meet you there. Find out what's possible for your next jobsite.
SEE THE SUCCESS
PERMIAN BASIN SITE
A client wanted to be first to market, which would come with significant benefits, but also some big hurdles. Read about Dircks' solution and the project outcome here.
VIEW STORY
BLACK MOUNTAIN SAND
See how one client was struggling to keep up with a tight timeline and strict budget when getting their sand mine up and running until working with Dircks Concrete.
VIEW STORY